Premium Raw Delights
✧ KEEP THE RAWYAL WAY OF LIFE ✧
Rawyal is the first Greek company that produces & offers premium, raw, organic, handmade, vegan friendly & gluten free desserts and snacks.
WILD COOKIE Delight (12 pcs package)
€

28.50
Premium Raw Fruit & Nut Dessert
Delightful Dates, truly raw Cashew nuts and Corinthian Golden Raisins, authentic Ceylon Cinnamon & Aromatic Clove
Fun Fact
RAW NUTRITION FOR ALL
Our products are aimed at those who want a Proper and tasty diet based on pure, Greek, organic products, non-genetically modified, without preservatives or any additives. Our premium raw delights can be consumed by any food group & are eligible for: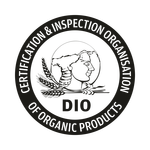 RICH IN NUTRIENTS
Select pure, raw and unprocessed products and give your body the ability of self-medication, of self-healing!
Why choose raw food diet?
Ideal choice!
In order for the human body to function properly and stay alive, the enzymes are needed. In fact though, cooking destroys the enzymes, resulting in our body to bind enzymes in its digestive system so that it can digest the food it receives as a foreign. As a result, digestion becomes extremely difficult. In addition, the body is constantly forced to over-work to process foreign food and eliminate toxins from non-vegetal, non-organic and excessively processed products. The body loses its ability of self-healing, of autoimmunity.
<!== Mobile View ==>
Raw foods

Foods keep their nutrients unchanged: vitamins, proteins, fat and enzymes!

We eat healthy

Nutrition rich in fiber and nutrients!

Get a perfect body

It's the most natural & effective way to get rid of unnecessary fat!

Stimulate your senses

Extremely good libido, sexual energy and desire!

Earn double

Spiritual alertness and development! - Physical & mental health and well-being!
Raw food diet is the diet of the future.
It's perfectly compatible with the human body.
Food isn't heat-treated and it maintains all the important nutrients: vitamins, proteins, fats and enzymes.
Raw diet is rich in fiber
The most natural and effective way to get rid of unnecessary fat.
We receive high-quality energy and acquire clarity
Beautiful look with shiny faces and good physical condition
Mental and physical health.
Extremely good libido (sexual energy and desire)
Mental alertness and development.
We come closer to nature and thus we discover our true self.