✧ KEEP THE RAWYAL WAY OF LIFE ✧
Rawyal nutrition is based on the consumption of only the finest, plant-based, organic and raw ingredients. It consists of pure and delicious Super foods that gods would choose to create their own ambrosia. The choice of raw vegan diet is the most ideal and can lead to a memorable gastronomic experience satisfying even the most demanding culinary palette. Besides, it is not only the healthier but also the purest orgasmic pleasure.
The main gifts offered by regular exercise are health, well-being and longevity. The Rawyal way of life is therefore based on daily exercise not only for the benefits you will notice in your body but for improving both the quality and the length of your life. We refer to the extinction of stress, increased levels of energy and vitality, the improvement of the muscular and cardiovascular system and the incredible euphoria we experience. Choose whatever form of exercise suits you and you will be rewarded with glowing Rawyal days!
When the body is pure and energetic then it can accommodate a powerful mind and an enlightened spirit. Rawyal lifestyle is based not only to healthy eating and maintaining the body but also maintaining the mind. The information we capture and process, the active meaning we give them and the way they reach our senses is the food of our minds. Our goal is to continually cultivate our minds and improve our perception. Stimulate your mind and discover where science meets art. "Only the mind sees and hears". Epicharmus of Kos, 530-440 BC. "Mind is everything, what you think is what you become" Buddha, 563-483 BC
Choose the Rawyal way of life and discover the ultimate redemption, purification and elevation. Find the balance between your body, your mind and your spirit and live every moment of your life exactly as you want and have chosen. Discover the god you are hiding in you. Now you have the ability to acquire whatever you ask for. We are all capable and all hiding a god within us. But who will struggle to meet him? Nothing else should concern us but this trip. Everything else is easy and will be done in the end as long as we choose it.
Rawyal lives intense and adventurous, travels and explores. Whether it's a nearby destination or an exotic place, our enthusiasm remains inexorable. We are real travelers who live every moment unique. We learn about other cultures, we always visit their museums, we hear the sounds of different places, we smell aromas in the air, we taste new and special flavors, we talk to the locals, we read about their history and we see what their land has to show us. We explore everything and mostly distant places, usually isolated and surrounded by nature, almost otherworldly. The connection we feel with Mother Nature is personal and special, it is magical. It is the connection to our umbilical cord and the return to our home. There the mind cleanses, the spirit enlivens and the body is charged.
Choose your lifestyle. We chose the Rawyal way. Everything we taste, hear, smell, see and feel we have chosen to be unique and of exceptional quality because our body, mind and spirit are our temple and in a holy place it is worth the purest, the divine.
Fun Fact
the raw vegan lifestyle is for everyone !
Raw food vegan diet – Benefits
If nourishing your mind, body and soul is your goal, than we got you covered!
We choose only the finest, purest and organic raw ingredients to create raw-vegan treats free of added sugars, preservatives and chemicals.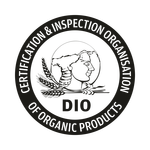 Our premium raw delights are ideal for:
RICH IN NUTRITIONS
Select pure raw food diet products and give your body the ability of self-treatment of self-healing!
In the ancient times when humans were gatherers and hunters, their diet was all raw and organic by nature.
As mankind progressed and evolved (by discovering fire, cooking and preserving) the outcomes were somehow beneficial but mostly unhealthy. Ready made meals, fast food, additives, preservatives, chemicals, gmos, artificial flavorings and colorings. Even the ingredients of your food are made from food grown in the unhealthiest ways possible and are full of pesticides, herbicides and hormones.
As a result people nowadays have a lot of health issues, many linked to their eating habits. Good thing is that a lot of them are becoming aware of these facts and come to realization that this is not what nature intended for us at all. More and more decide to leave the mainstream diet and drugs behind and take the holistic/natural path. Thus they choose pure, organic and simpler food. One of these eating lifestyle movements is the raw food diet, which continuously growing by the years.
<!== Mobile View ==>
Raw foods

Foods retain their nutrients unchanged: vitamins, proteins, fats and enzymes!

We eat healthy

Diet rich in fiber & nutrients!

Get a perfect body

It is the most natural and effective way to get rid of excess fat!

Stimulate your senses

Extremely good libido, sexual energy and desire!

Win double

Spiritual alertness and growth! - Physical & mental health and wellness!
So which are the benefits of eating raw food?
Due to the significant amount of fiber and nutritional value your stomach feels fuller faster. Not to mention that no matter what you choose in its raw-vegan, unprocessed and organic version it's always going to be the healthiest choice you can make! Aka lower calories and saturated fats!
You will be full of energy all day
By choosing raw your energy will be consistent throughout the day, no more insulin strikes (aka highs and lows).
You will feel fresher as raw food is full of antioxidants, which help to smoothen our wrinkles and maintain a more revitalized look.
Raw food is free of additives, preservatives, chemicals, gmos, artificial flavorings and colorings, refined or added sugars, MSG, preservatives and additives which are dangerous to your health.
Better health and self healing
Your body is a perfect machine and in order for the system to functioning and run smoothly it requires enzymes, minerals and vitamins, which come in abundance with the raw food diet. It is worth noted that as a result, diseases can be reversed or even cured.
The only diet that truly nourishes your mind, body and soul
We are talking about the maximum nutrient density as your diet consists only of raw-vegan organic fruits, vegetables, nuts, seeds and whole grains. Real food full of vitamins, minerals, phytochemicals and enzymes. Eating them raw is the best form that is better useable for our body. Hence the "living food" term, because when you don't cook your food it stays alive and with it all the goodies (such as enzymes which other wise would have died due to the heat and process).
There is a lot of fiber going on eating more raw food, which cleans your gut, helps with digestion and eases constipation.
Raw food is the purest form of food (free of chemicals and all the harmful substances) so it's like giving your system a good break and cleaning.
When you crave something really bad is a signal your body sends to your mind, because something is missing (like a vitamin or a mineral). Raw vegan food is more than enough to get what it needs and thus ease your cravings.
Click here!
Following the growing need for premium quality raw organic
Are you interested in our products?
Fill in the following form and we will contact you as soon as possible!
products, Rawyal expands within Greece and abroad.